PDF Issue Exporter - Templates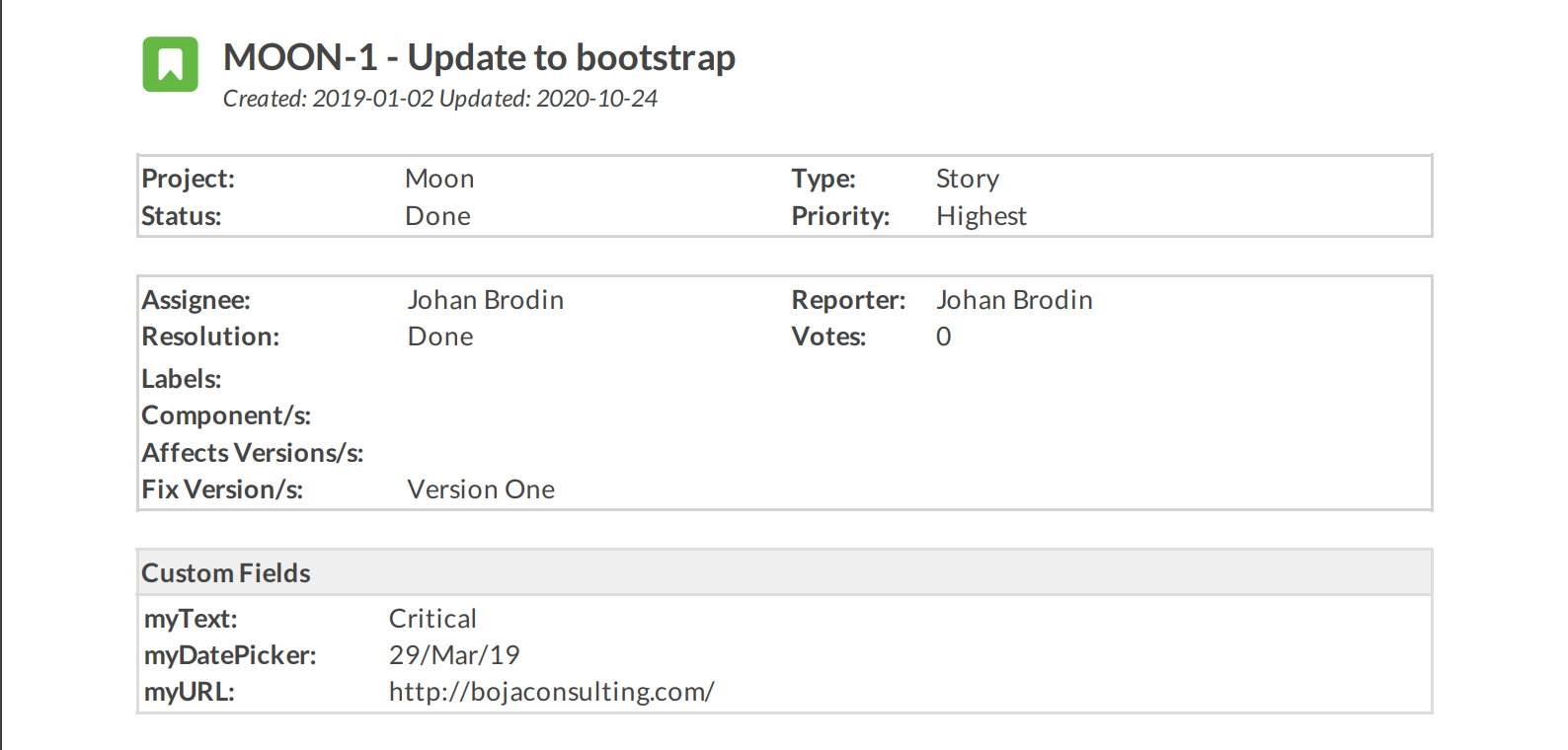 Easily export one issue into our beutifull single issue template.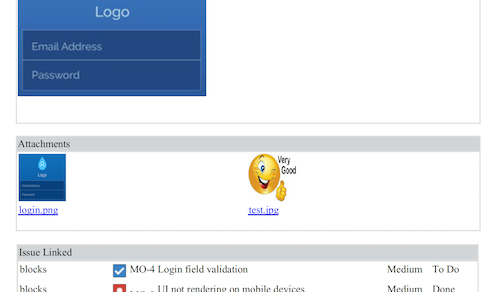 Export 1 issue or 1000... Our multi-issue-export template takes any search result and generate a issue pdf.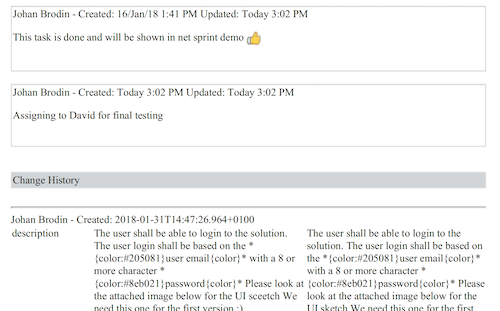 Export the complete Jira issue change history. In one view see the complete history of the issue and the transition done.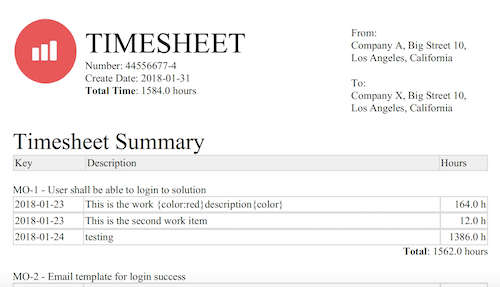 Ask your time to report time in the Jira worklog and get a full overview on where you spend your time.
With full support for Tempo Timesheet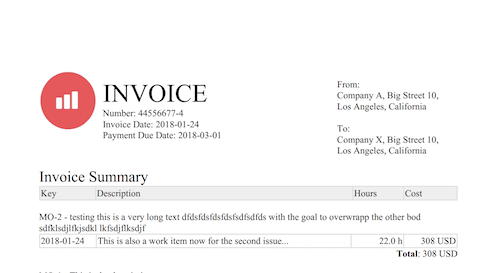 Add time spent in the Jira issue worklog and add hour cost rate to the invoice template. Creating the invoice is then just a button click away.
With full support for Tempo Timesheet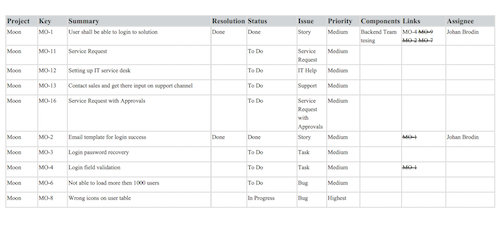 Export any issue search to a table showing the key columns. Easily update the template and add, change, remove any columns.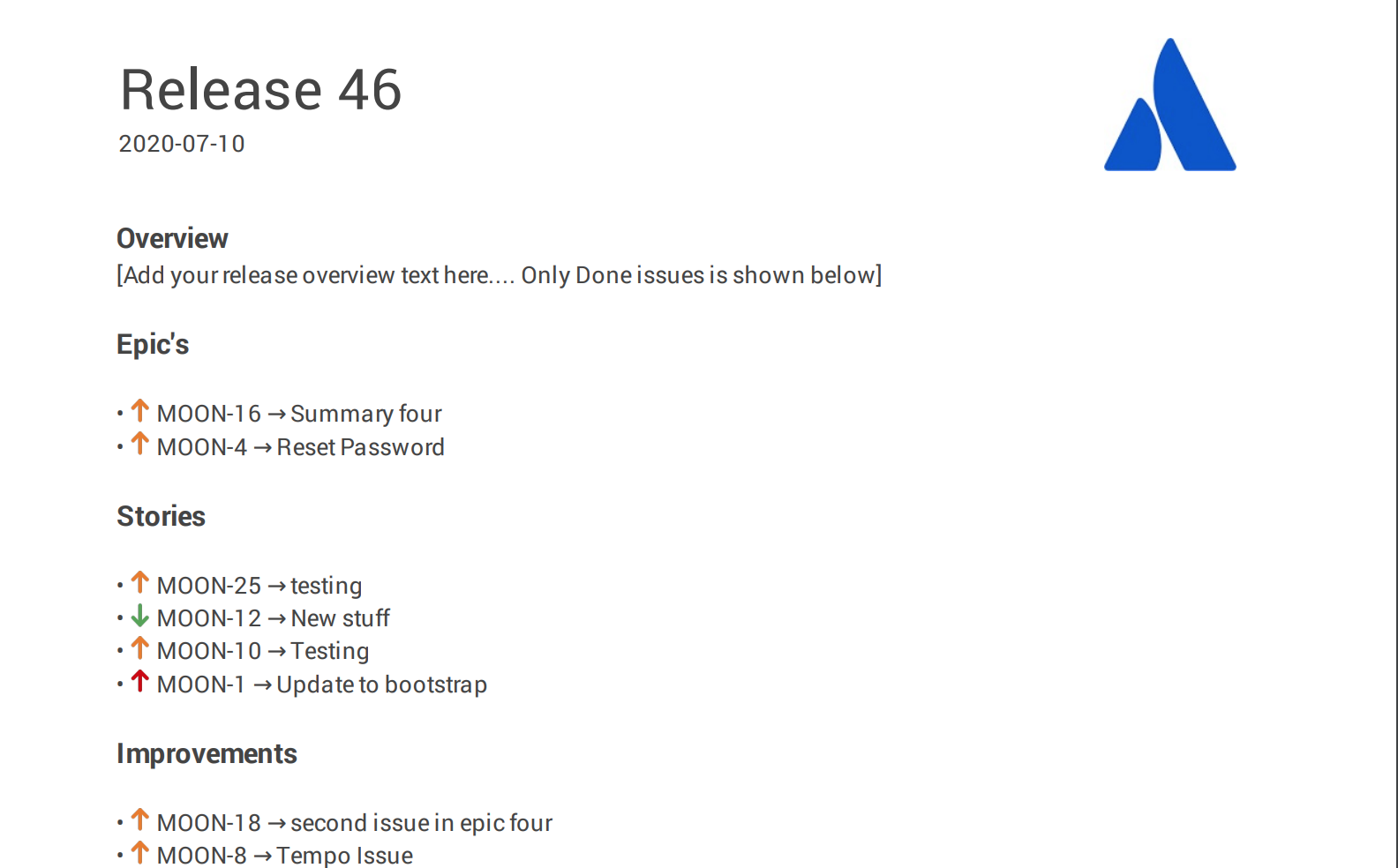 Easily create a release notes. This release note template has a free text section at the top and then list all features improvemnt, bugs closed and open issues.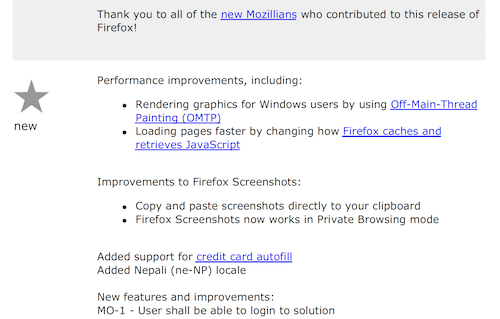 Make nice looking modern release notes adding link, graphics, tables to impresss your stakholders
Jira Service Desk SLA Templates
---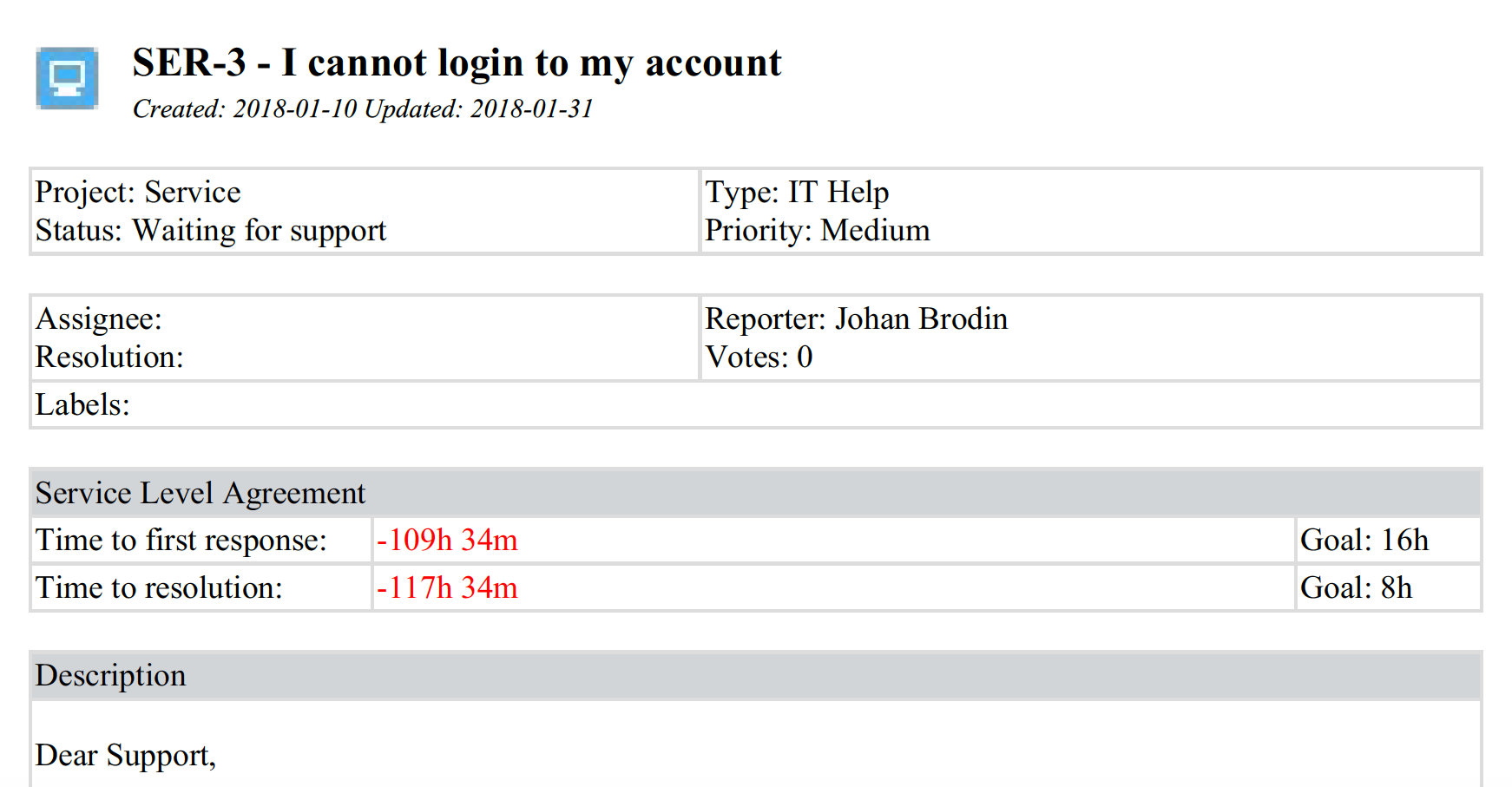 Export a Jira service desk issue togheter with all issue details and the service level aggreement fullfilment.

Export all your Jira service desk issues to table and get the complete overview of your service level agreement fullfilment.
Do you have any questions?
We are happy to support you at support@bojaconsulting.com.