Issue Export to PDF Word HTML Documents for Jira Cloud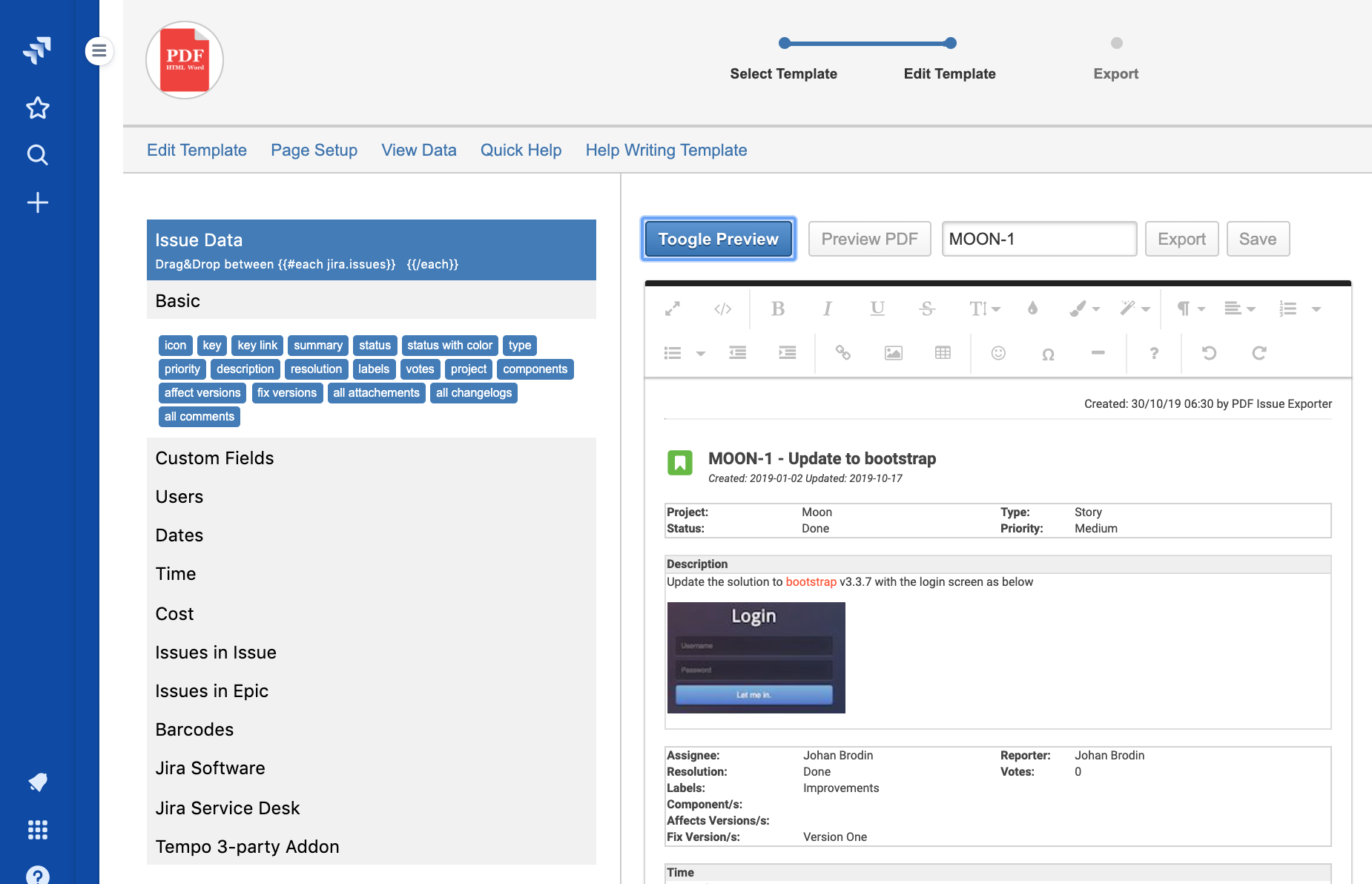 Your company template for free!
Creating a teamplate that later can be exported to a document populated with your Jira data is easy. The solution has full support for all issue data fields with easy drag and drop and logic.
Please reach out to us on support@bojaconsulting.com and we will start with yours!